No more waiting
for data at work
Ask Data Monkey a question
and get answers in seconds.
It's as easy as sending a text.
Why Government loves Data Monkey
Staff and managers are empowered to get data themselves
Don't be stuck waiting weeks for a response.
Get answers when you need them with no technical skills.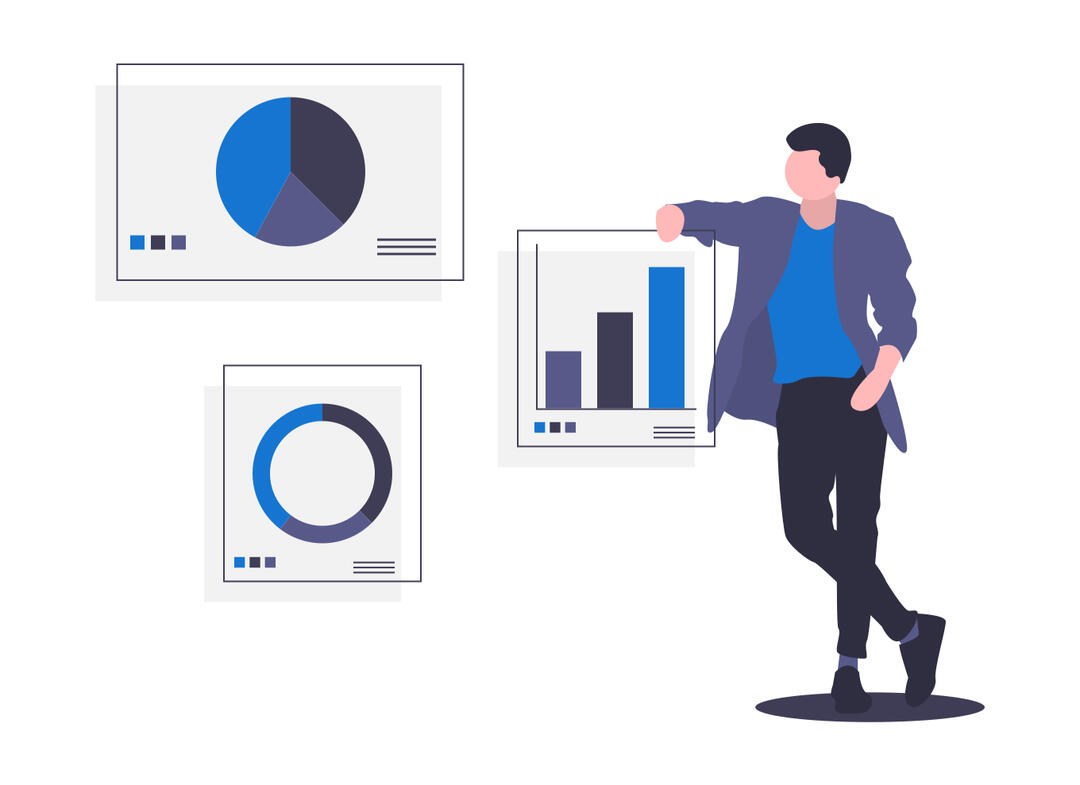 Analysts and data experts can spend time on insights, not a backlog
Don't spend your days fulfilling common data requests.
Get the time to work on other tasks.
Executives can avoid embarrassing and costly mistakes
Don't be in the news for making the wrong decisions.
Make better decisions with timely and accurate data.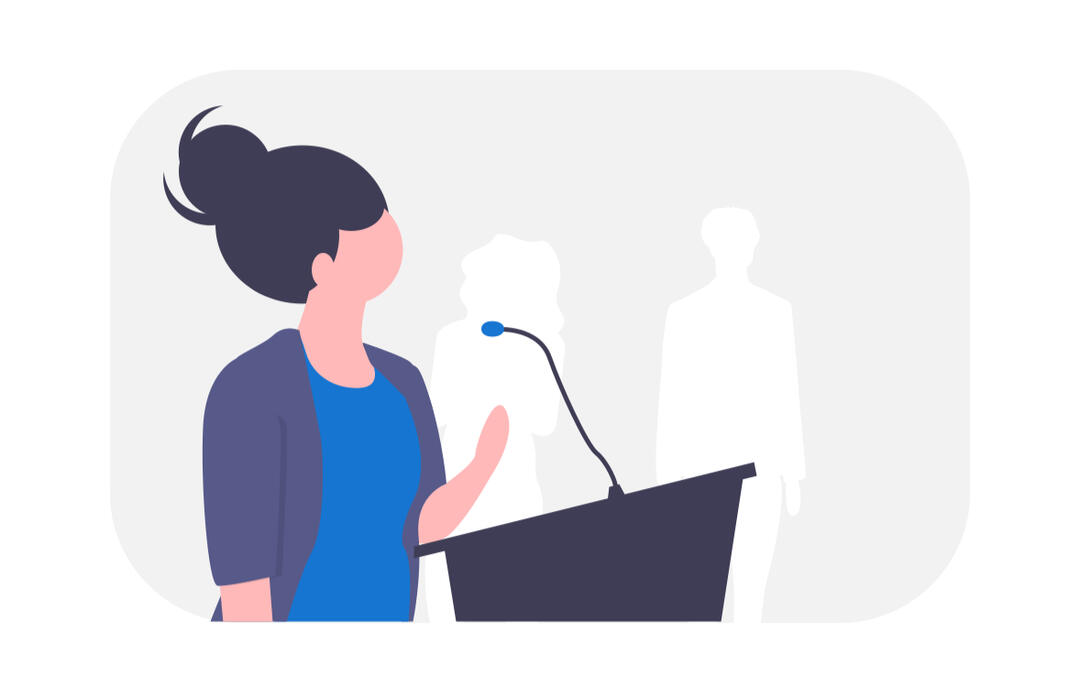 Data Monkey at a glance
Get data in seconds, no complicated tools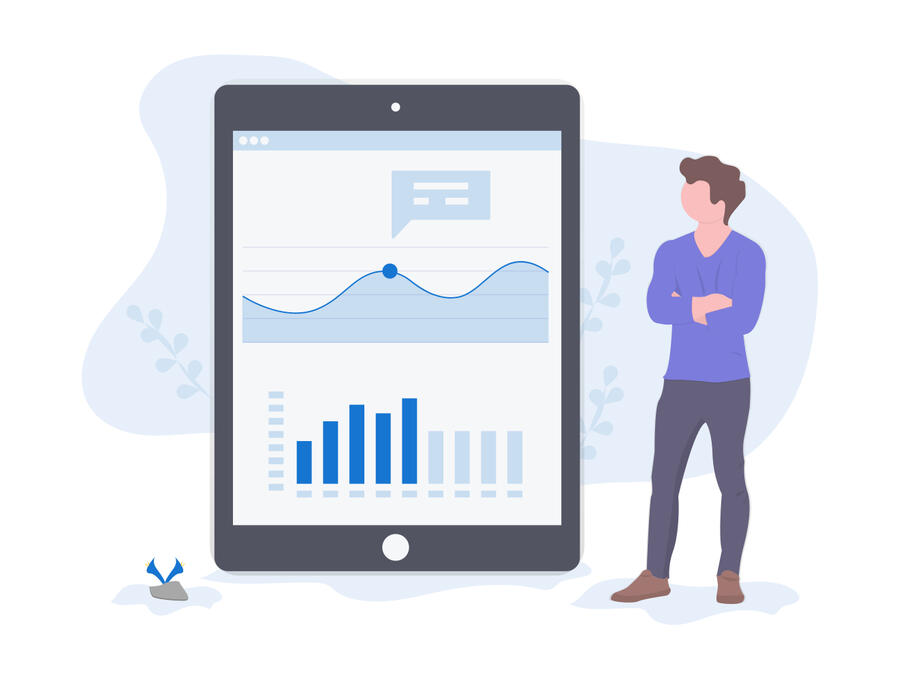 Access integrated data across your organisation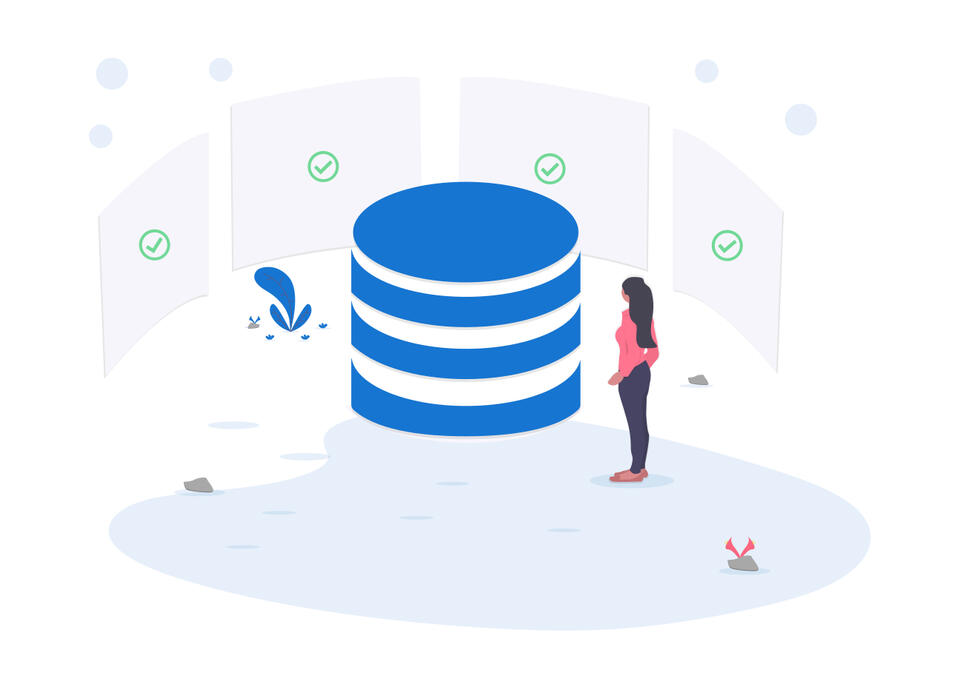 Robust data security with complete control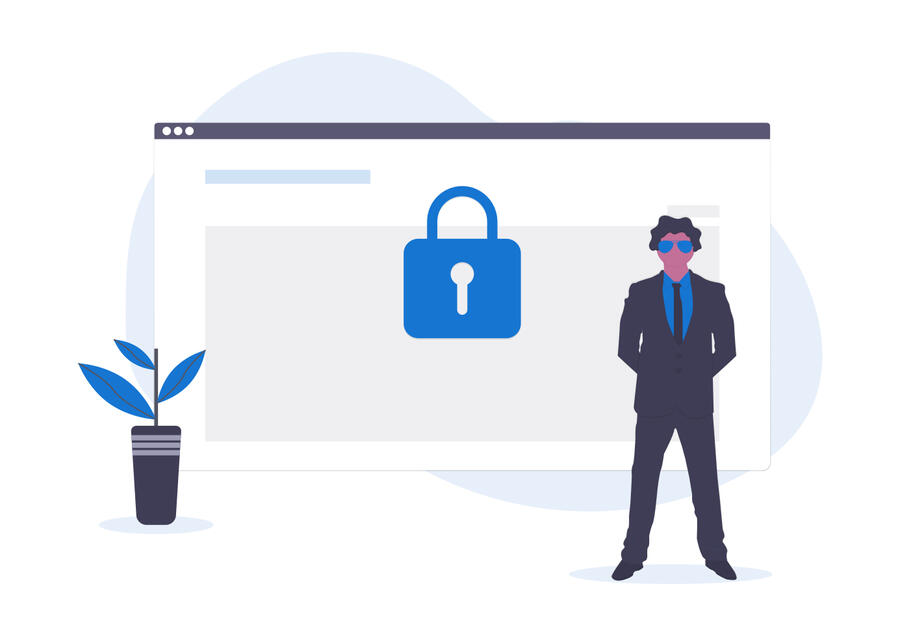 See Data Monkey in action.
Request a 10 minute demo.
You'll be one step closer to never waiting for data at work ever again
---
Data Monkey is an AI assistant that makes data more accessible to staff in Government
Features
How it works
We get you up and running in three easy steps.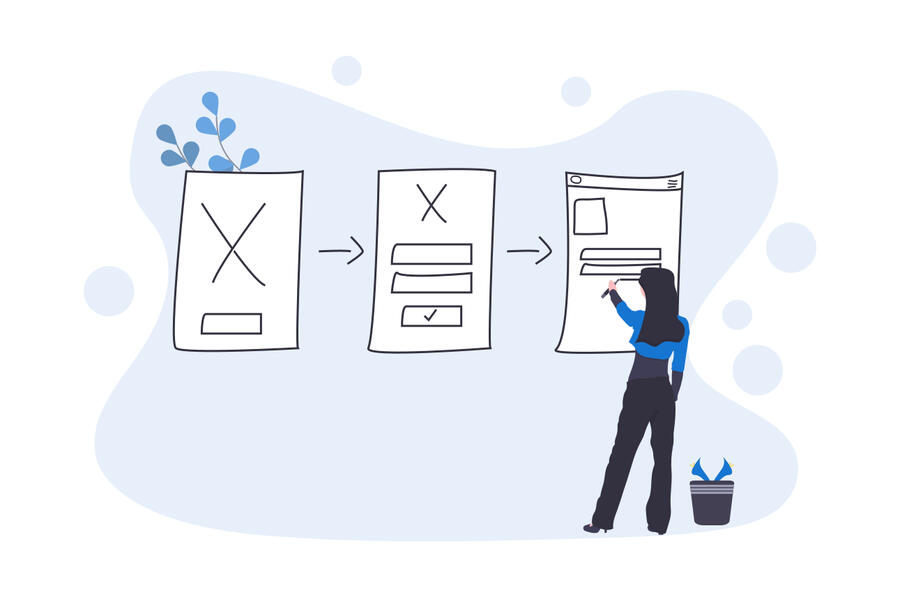 See how Data Monkey complements your existing teams and tools.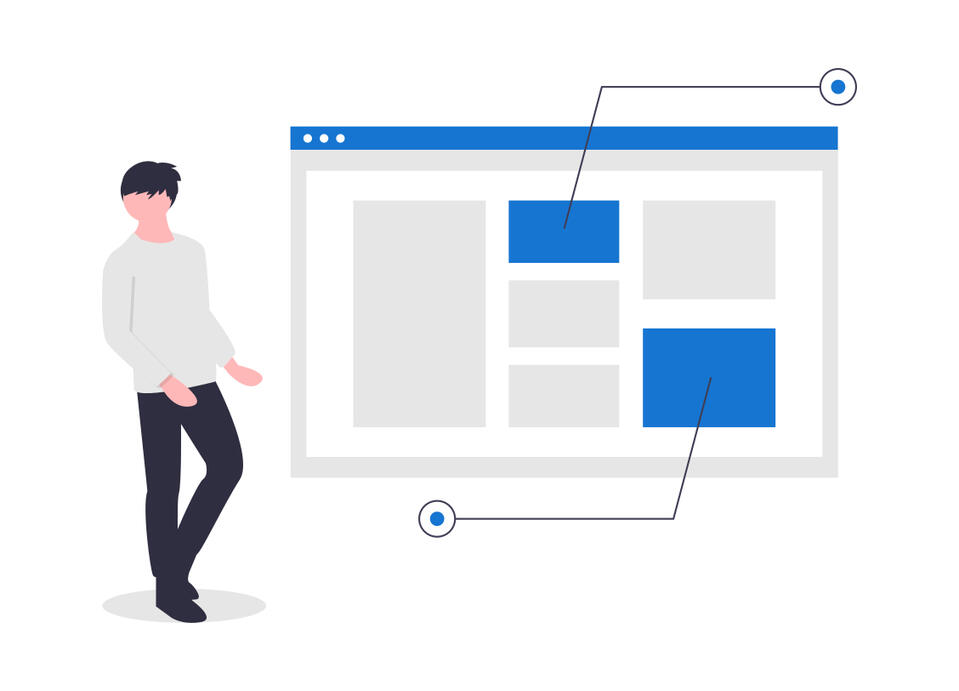 See our simple pricing that meets your organisation's size and data needs.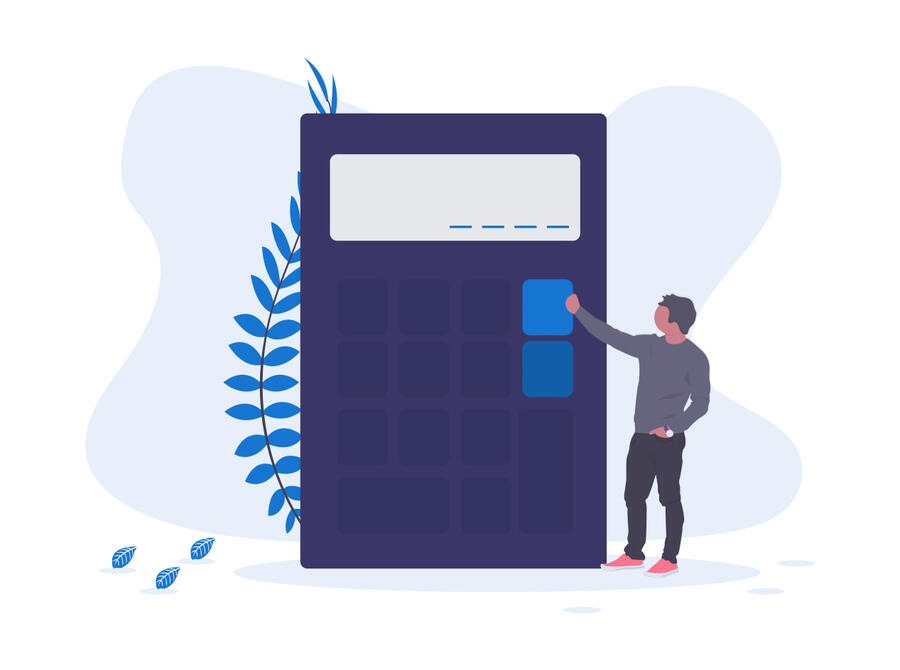 About Us
See what can happen when Data Monkey technology makes data more accessible to everyone.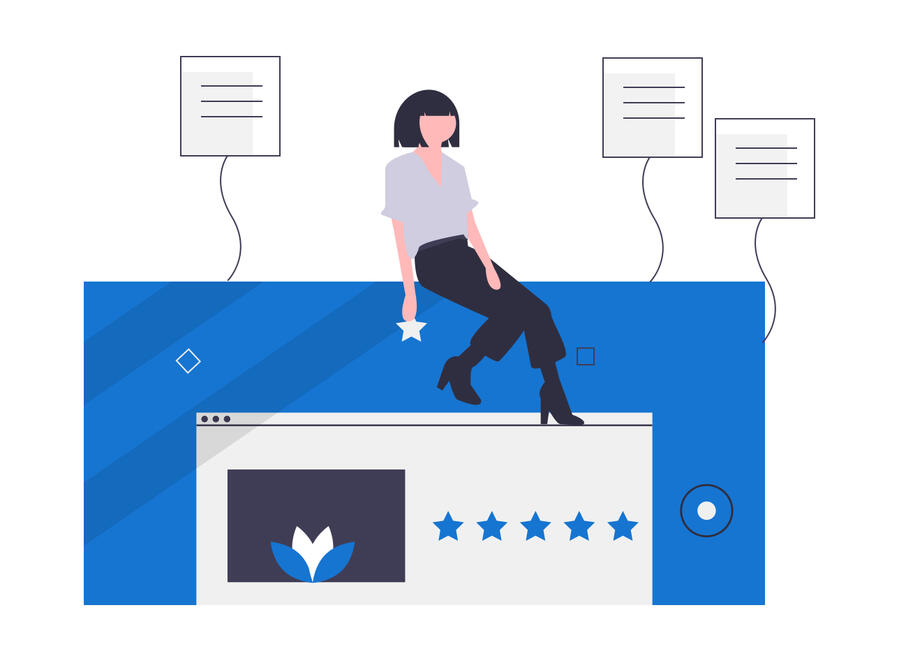 Learn about us, our vision and values.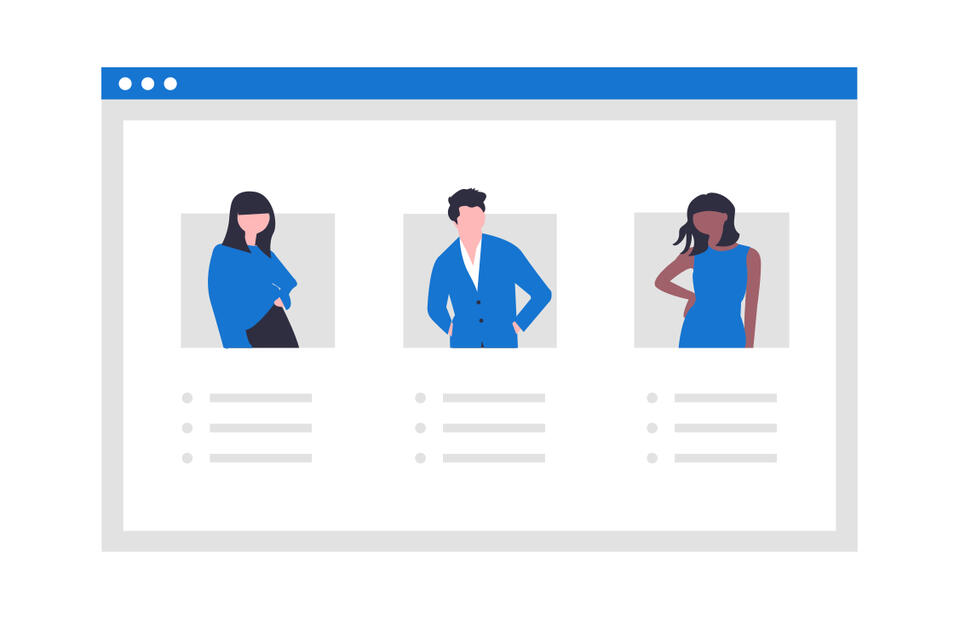 We're here to help.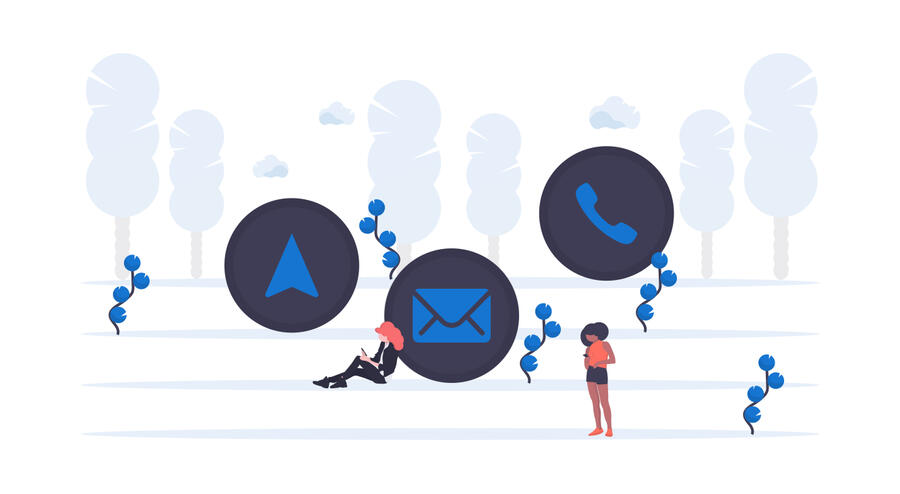 ---
---
Get the data and answers you need
simply by asking a question
It's fast and easy
Ask questions like you normally would - "How many...?" "What's the total...?" "Can I get a list of...?" etc.
You don't need to learn any technical skills like coding or any complicated tools.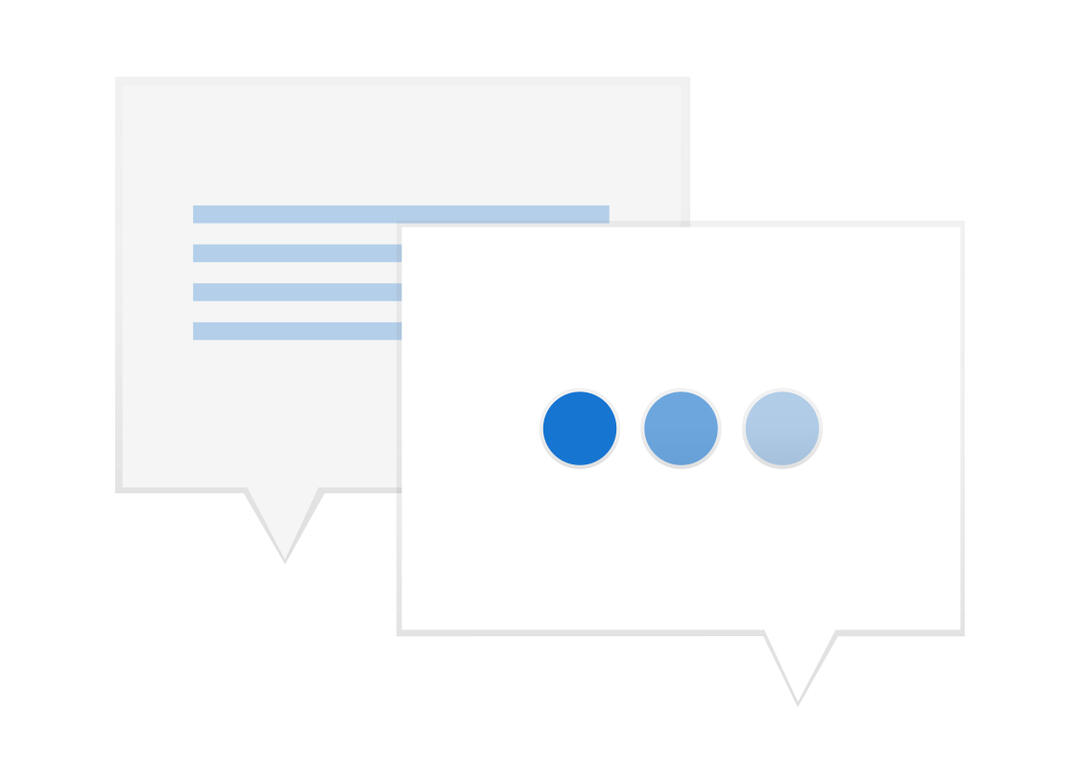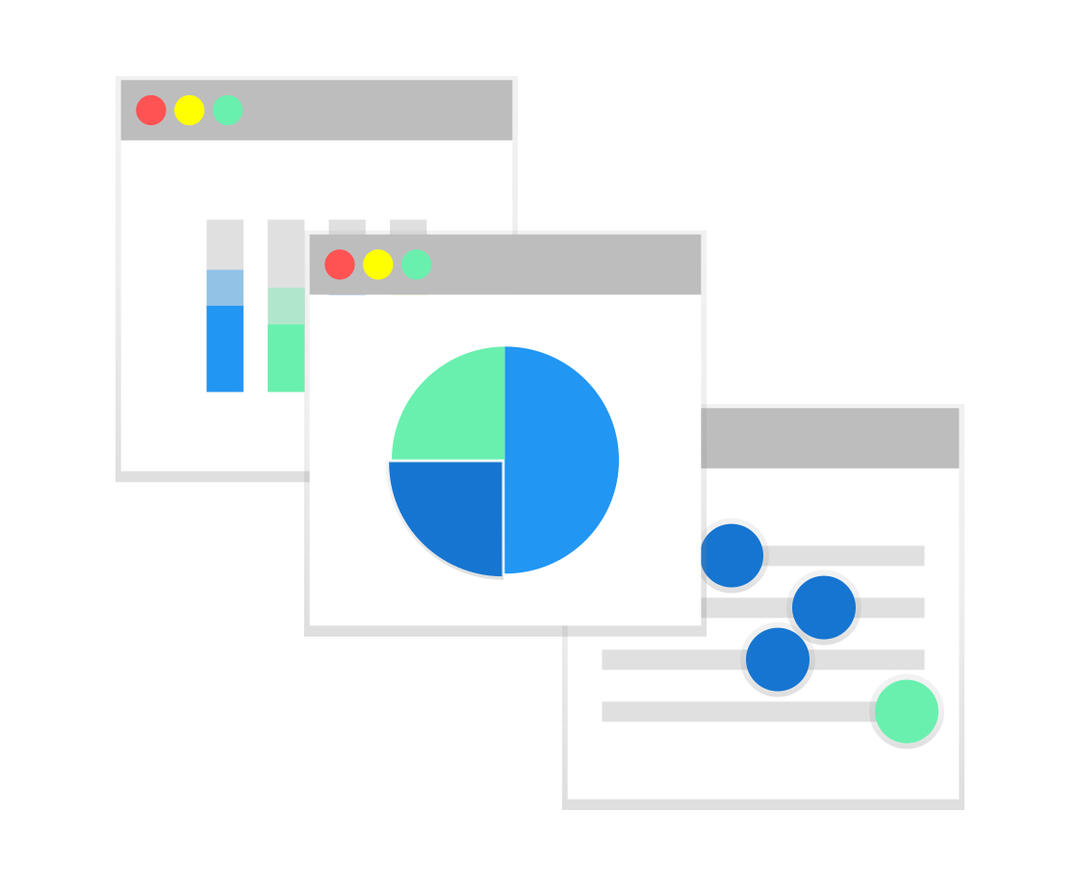 Easy to understand text, charts and tables
Data Monkey provides data and answers in plain-English with a variety of chart types and data tables. You can include these in emails, documents or export as a spreadsheet.
Data Monkey fits into the way you work
Access Data Monkey using your favourite device via web browsers and popular chat platforms like Slack, Microsoft Teams and Facebook Messenger.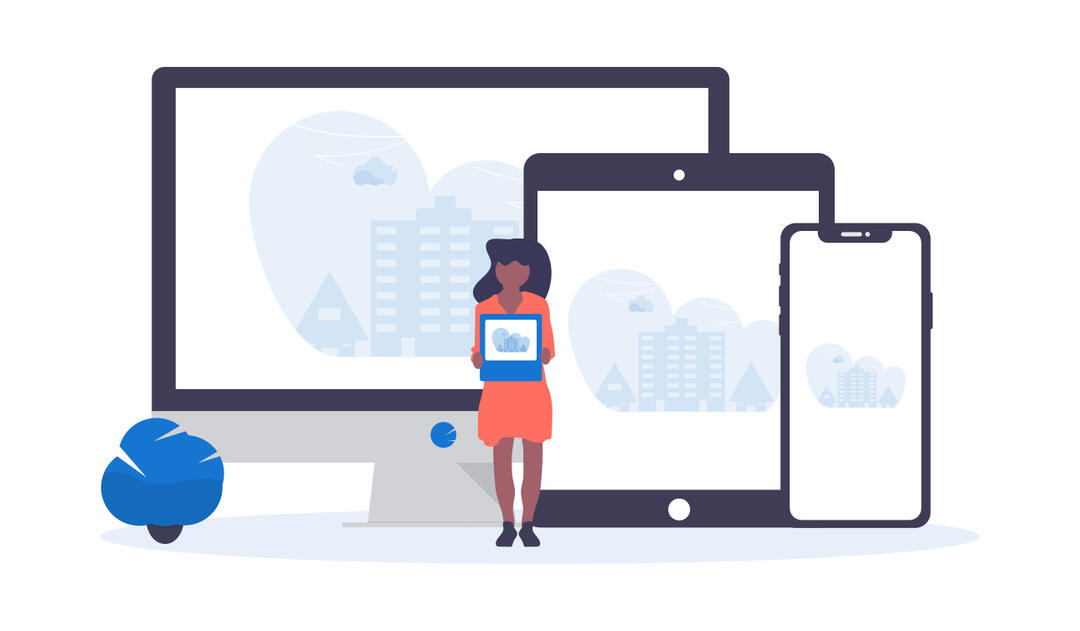 ---
Access integrated data across your organisation
Connect to almost any data source
Data Monkey can connect a variety of data sources including:
Oracle/Microsoft databases,spreadsheets,enterprise applications like SAP, andcloud applications like Salesforce.
If your data is stored digitally, then Data Monkey can likely access it.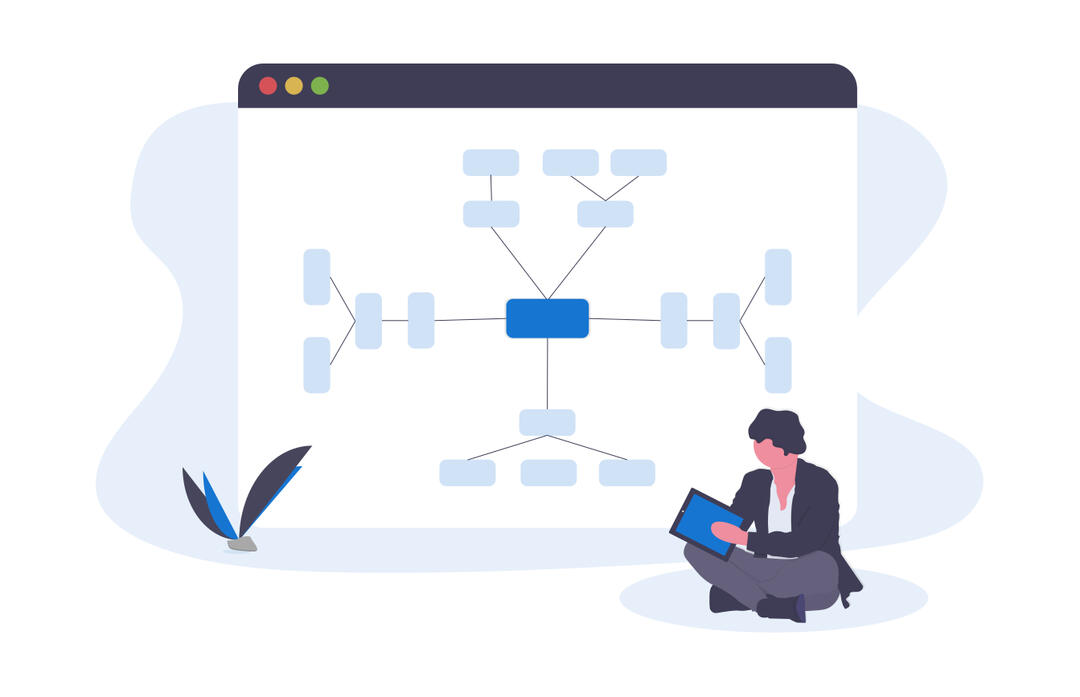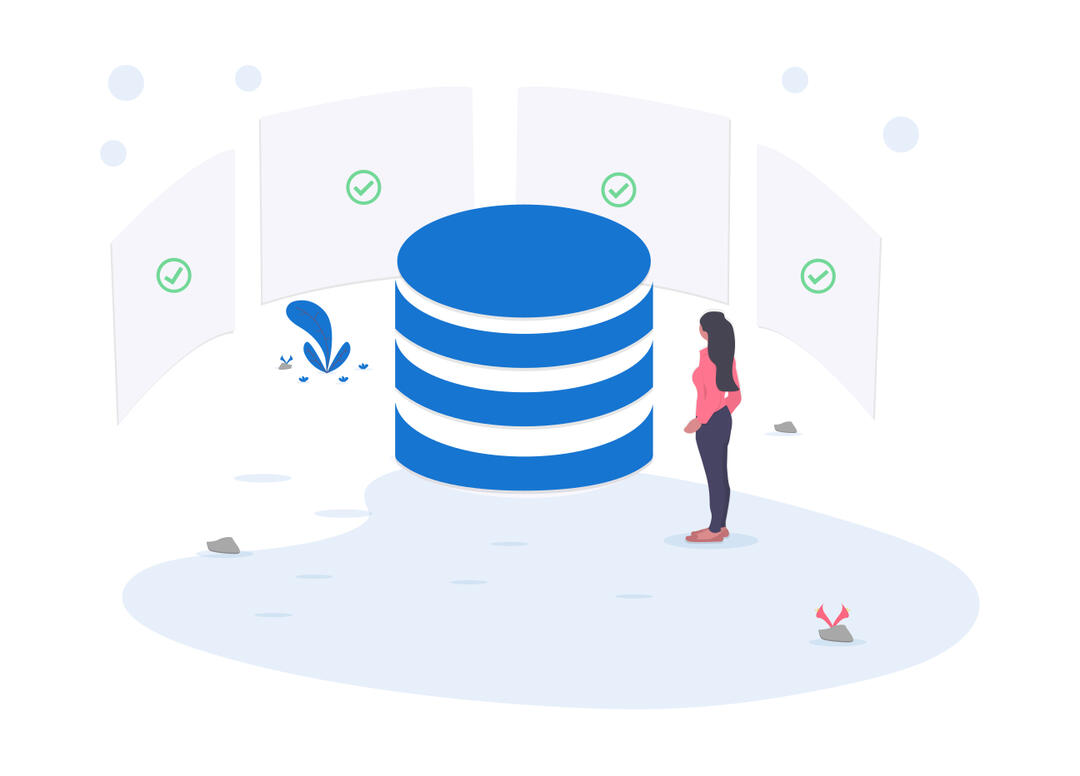 No more data silos
Get the whole picture by combining all your important data sources with Data Monkey.
Data and answers you can trust
As part of initial setup, data processing and business rules are verified with analysts and the business. Answers include data caveats to ensure correct interpretation and use of the data.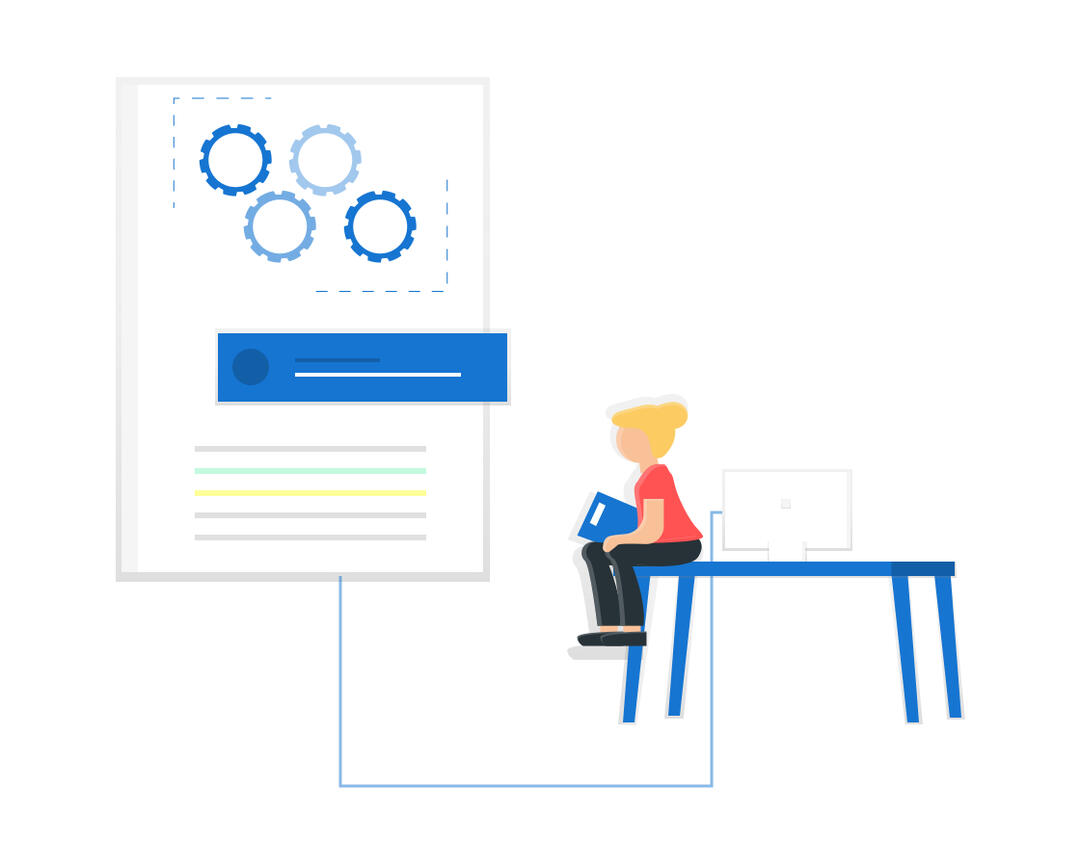 ---
Robust data security with complete control
Control who has access to your data
Ensure only the right staff have access to your data with object, field and record level security.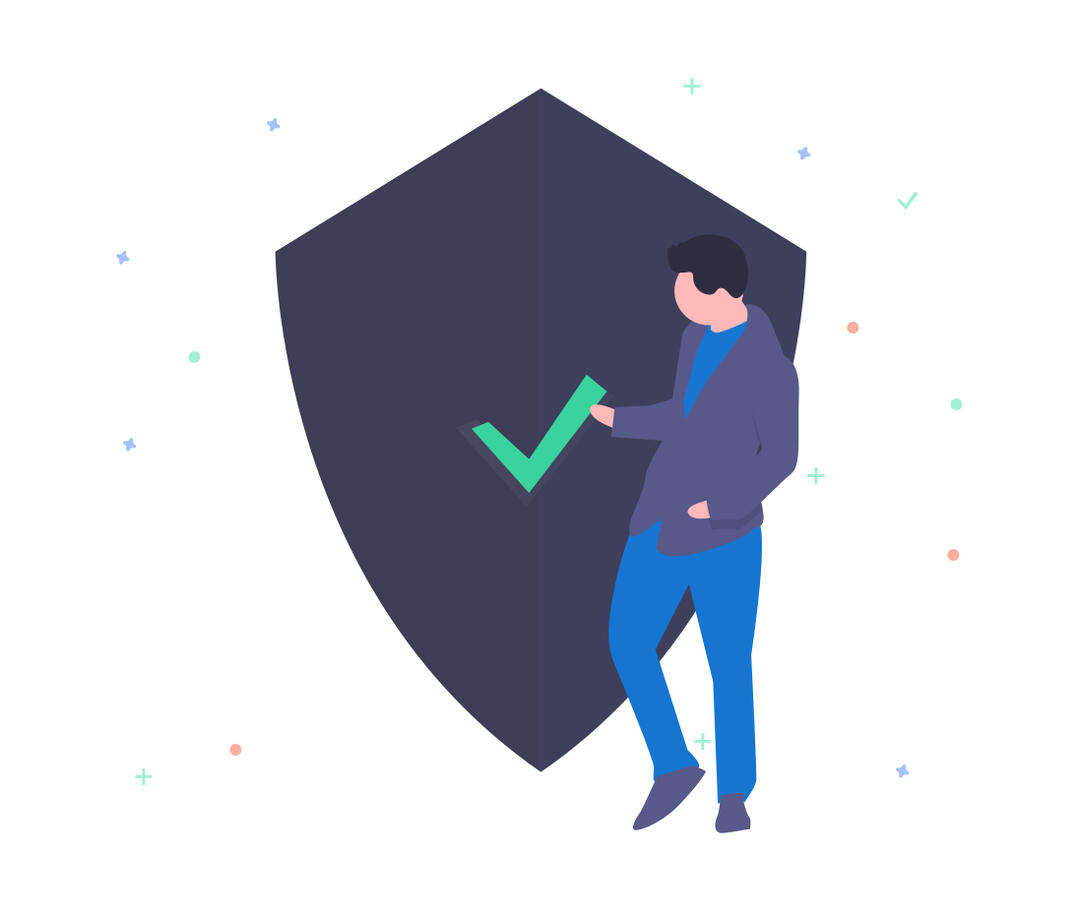 Government certified infrastructure and services
We use cloud I.T infrastructure and services that are approved by the Australian Cyber Security Centre (ACSC) for Government use and storage of Government data.
Know who accessed what data, where and when.
Comprehensive audit logs provide peace-of-mind as well as a useful tool for ensuring staff compliance.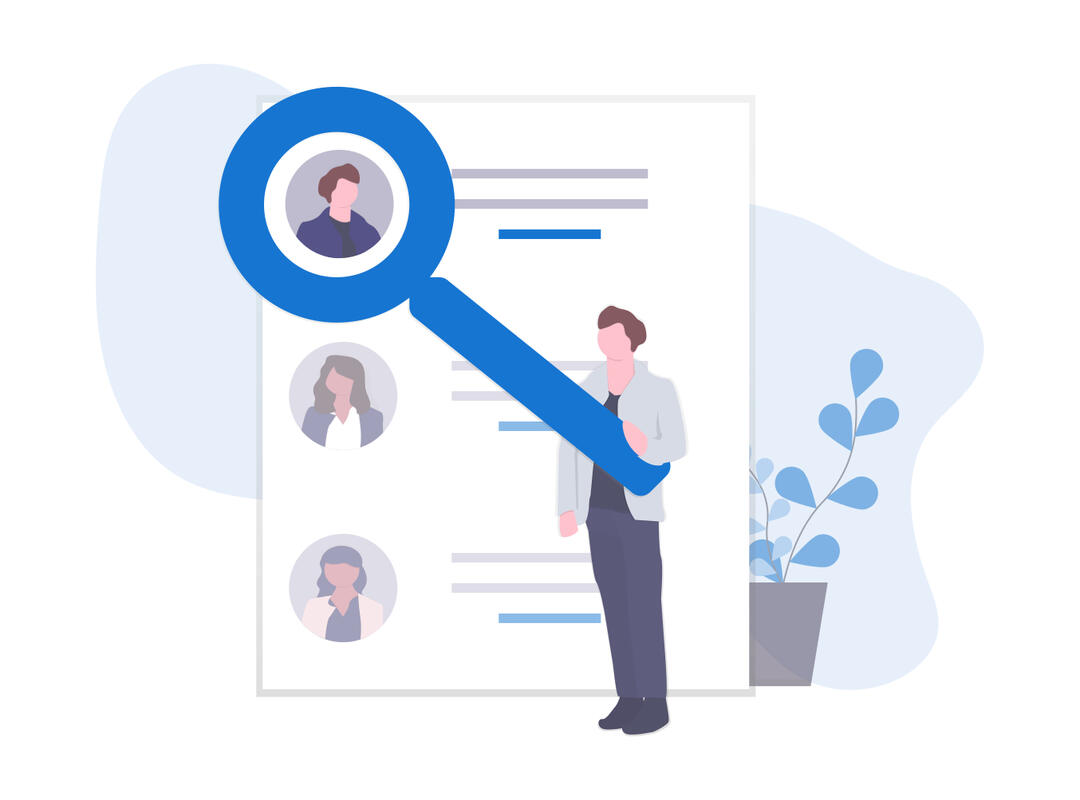 ---
How Data Monkey Works
Step 1
We integrate your data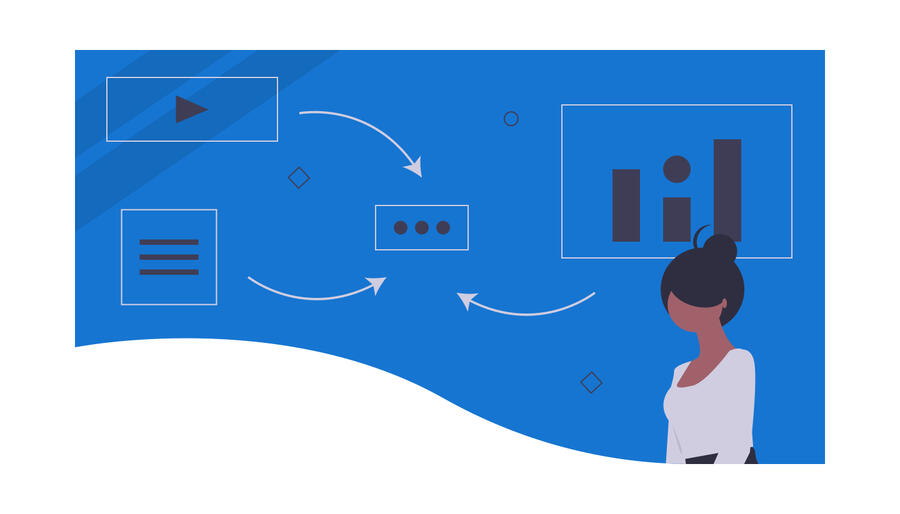 We work closely with you to securely connect Data Monkey to your data sources including databases, spreadsheets, enterprise and cloud applications. We also verify business rules for data processing.
Step 2
We train the AI assistant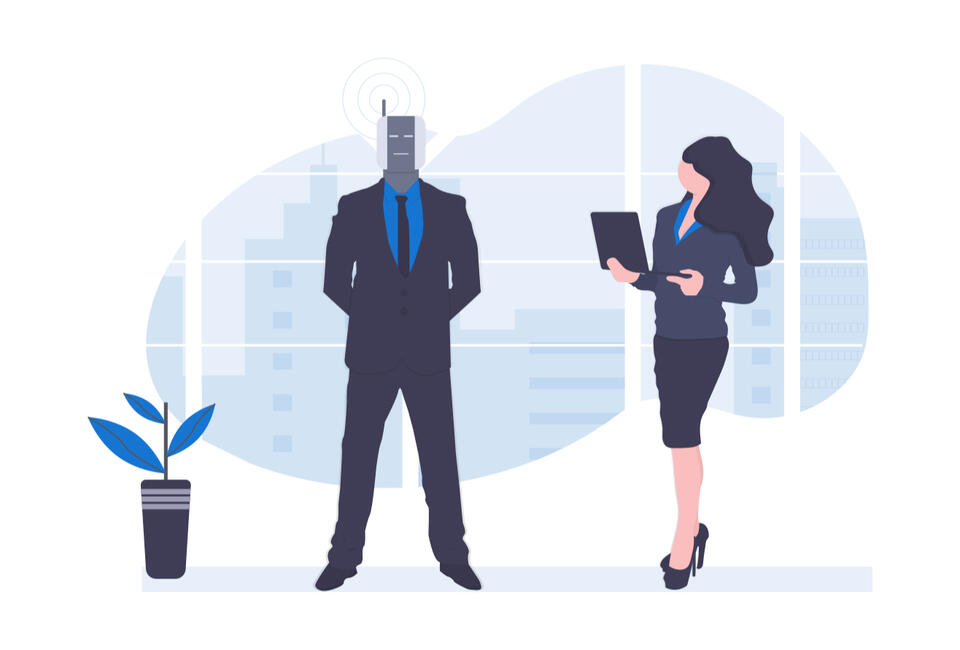 Using cutting edge machine learning, we train Data Monkey to understand your questions, including any terminology unique to your organisation.
Step 3
You ask questions anytime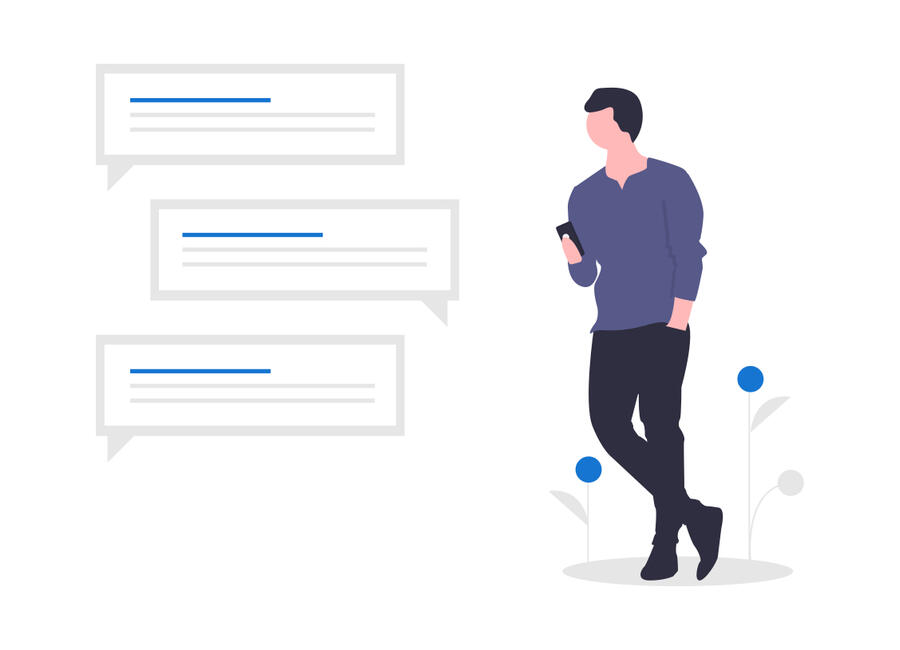 Ask Data Monkey questions 24/7, using your favourite device via web browsers and popular chat platforms.
---
How Data Monkey complements your existing teams and tools
✓ Responds in seconds as it can handle hundreds of requests simultaneously, 24/7.
✓ Provides consistent, accurate data as it enforces validated business rules.
✓ Provides data and answers for every data source it's connected to.
✓ Cost-effective way to increase capacity as it can serve more staff at a lower cost.
Human Analysts
X Can't always respond immediately as they're busy working on other priorities.
X Can be inconsistent as different analysts can give different answers.
X May not have the skills, knowledge or access required to provide answers.
X Are costly to hire and take a long time to train.

✓ Easy tool for all staff, so it's simple and fast to use.
✓ Provides true self-service as it handles ad-hoc questions and requests when you need it.
✓ Tailored for Government, as it's been designed to meet specific Government security, privacy and data needs.
✓ Complements existing BI tools, so any existing investments made are not wasted as analysts still use those BI tools.
Other BI Tools
X Are complicated tools only for analysts.
X Provide limited self-service reporting as dashboards and automated standard reports can't answer ad-hoc questions.
X Tailored for private enterprises not Government, so are more suited for traditional data like sales.
X High switching costs due to business process and technical changes required when replacing BI tools.
---
Plans tailored to suit your organisation's size and data needs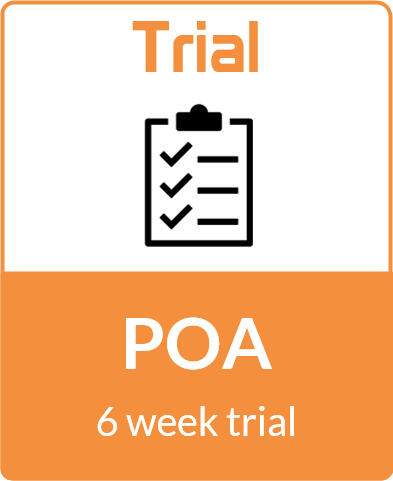 Like trying on shoes before you buy them? Trial Data Monkey in your org. with your data.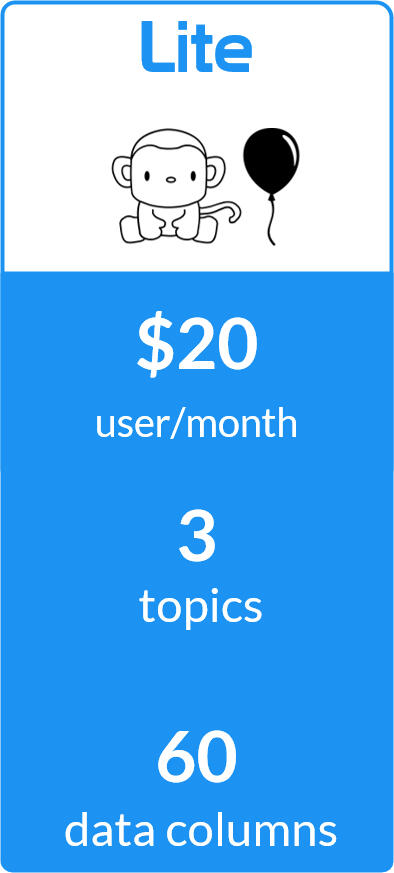 Your team or org. runs on just a few spreadsheets.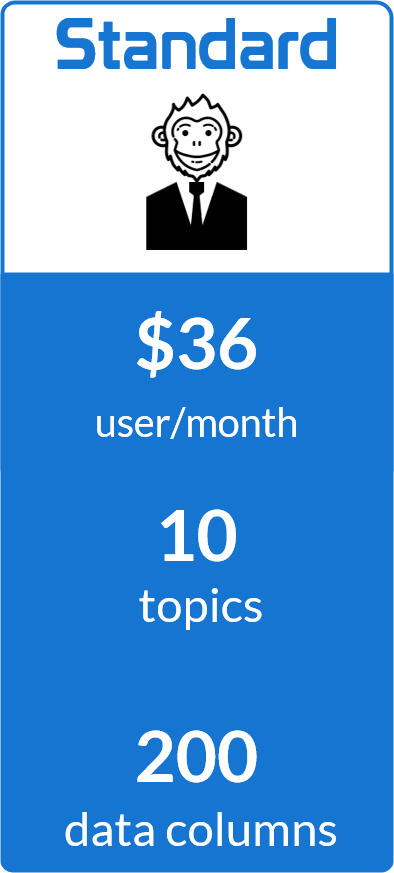 Your team or org. has a variety of databases, spreadsheets and applications or systems.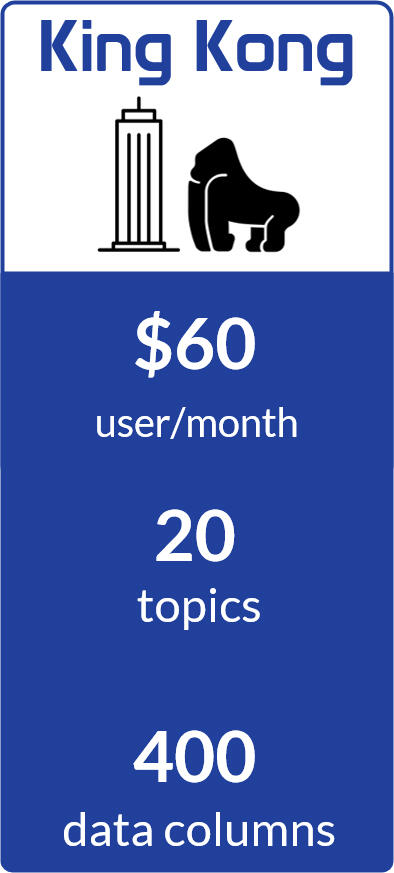 Your team or org. has data coming out the wazoo! You might even have a data warehouse.
Topics
The things you want data for.
e.g. inspections, licences, customers
Data Columns
The data you can get for topics.
e.g. first name, date, licence status
Calculate estimated subscription cost
Plan
Standard
Users
25
Annual Subscription Cost
$10,800
Estimated Efficiency Gains*
$249,200
Four things to know about our pricing
Simple pricing
Get all features with a single subscription. We don't confuse or restrict users with different types of licences.
Value for money
Enjoy incredible efficiency gains by freeing up analysts to produce insights and empowering staff to get data in seconds.
Ongoing costs are included
A subscription covers the cost of things like hosting, maintenance, support and future updates.
Discounts with more users
Discounts on price 'per user, per month' start at 50 users, with further discounts every 25 users.
Some things to keep in mind:
Prices are in Australian Dollars (AUD).Prices exclude GST unless specified otherwise.Prices are subject to change without notice.Plans are for 12 months and billed quarterly or annually.* 'Estimated Efficiency Gains' is based on freeing analyst(s) from fulfilling basic data requests to work on higher value tasks. Calculated at a typical annual cost of $130,000 per analyst.Plans have various allowances e.g. ~1,000 questions per business day.Minimum 25 users required.Price per user, per month displayed is based on 25-49 users.Organisation can upgrade their plans anytime e.g. from Standard to King Kong.For any questions or additional Terms of Service (ToS), please contact us.
---
Cases Near Me Case Study
See what happens when Data Monkey technology makes data more accessible to everyone.
Cases Near Me was a simple yet powerful website where people could quickly and easily check the number of COVID-19 cases in their local area, just by typing in their postcode.

Cases Near Me leverages key technology used by the Data Monkey AI assistant, such as integrating multiple data sources and creating charts for data visualisation.

We were driven to make the open source NSW Government data more accessible to everyone and wanted to do our small bit to help people stay informed during a time of uncertainty.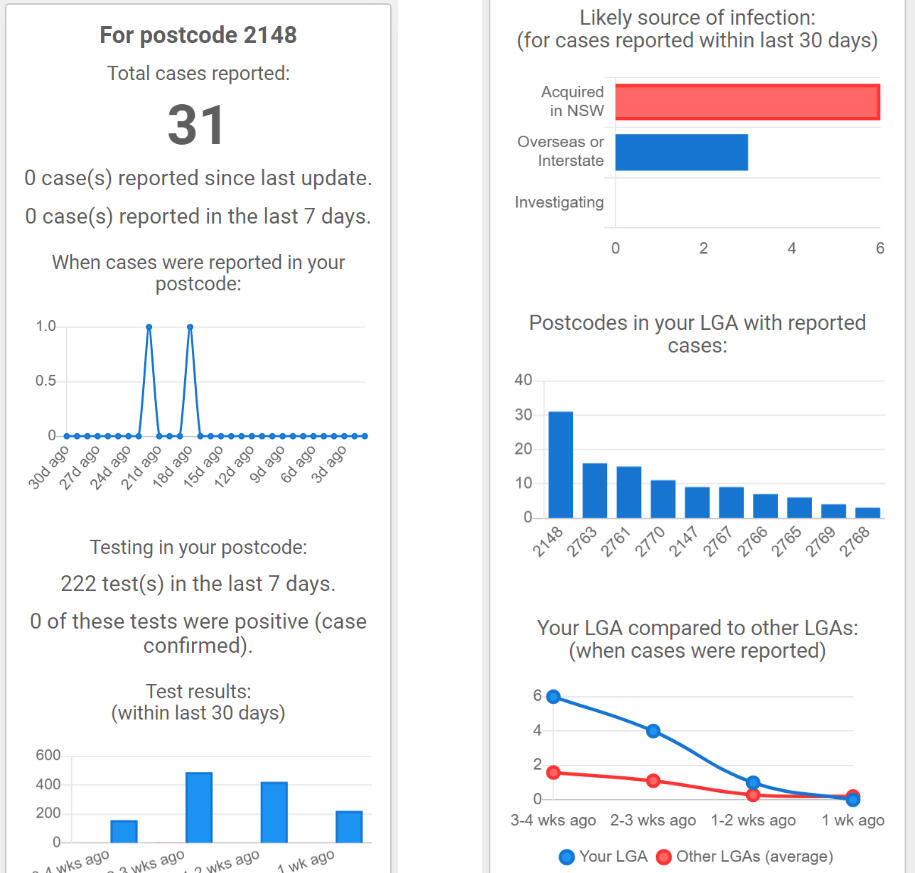 Within 4 days
of the NSW Government publicly releasing COVID-19 case data...
We launched
Cases Near Me
Within 7 days
of launching...
~250K people
performed
~500K checks
Within 30 days
of launching, people performed...
~1 Million checks
Being able to easily access accurate and relevant data empowered people to make more informed decisions.
Because of Cases Near Me:
Grocery store and other essential workers could regularly assess the risk level in their area.

Doctors and nurses shared it with their family and friends, as having local information helped make the pandemic more tangible.

People could start conversations with their elderly parents about the importance of social distancing due to cases in their area.

People from other states contacted their local Members of Parliament asking for a data solution like Cases Near Me.
What people said about Cases Near Me...
'Fabulous website, very helpful and we have shared this with many family and friends.'
Jude H.
'This has been a real breath of fresh air as I was only getting rumors and misinformation. Thank you all so very much not only for the valuable info but the thought that someone really cares.'
Joseph A.
'Very easy to use and extremely informative.'
Christine L.
---
We're Government digital transformation experts driven to make data more accessible
Meet who started it all...
Manh Pham, Data Monkey's founder, has been helping Governments solve challenges for over a decade.

Manh has launched innovative software solutions to Australian and New Zealand Government agencies that are realising millions of dollars in efficiency gains, increasing staff productivity and resulting in better services to the community.

Having also worked in State and Federal Government, he experienced first-hand the data challenges Governments face. Especially while leading a team of analysts trying to constantly meet an insatiable demand for data and reporting - from front-line staff to Government executives.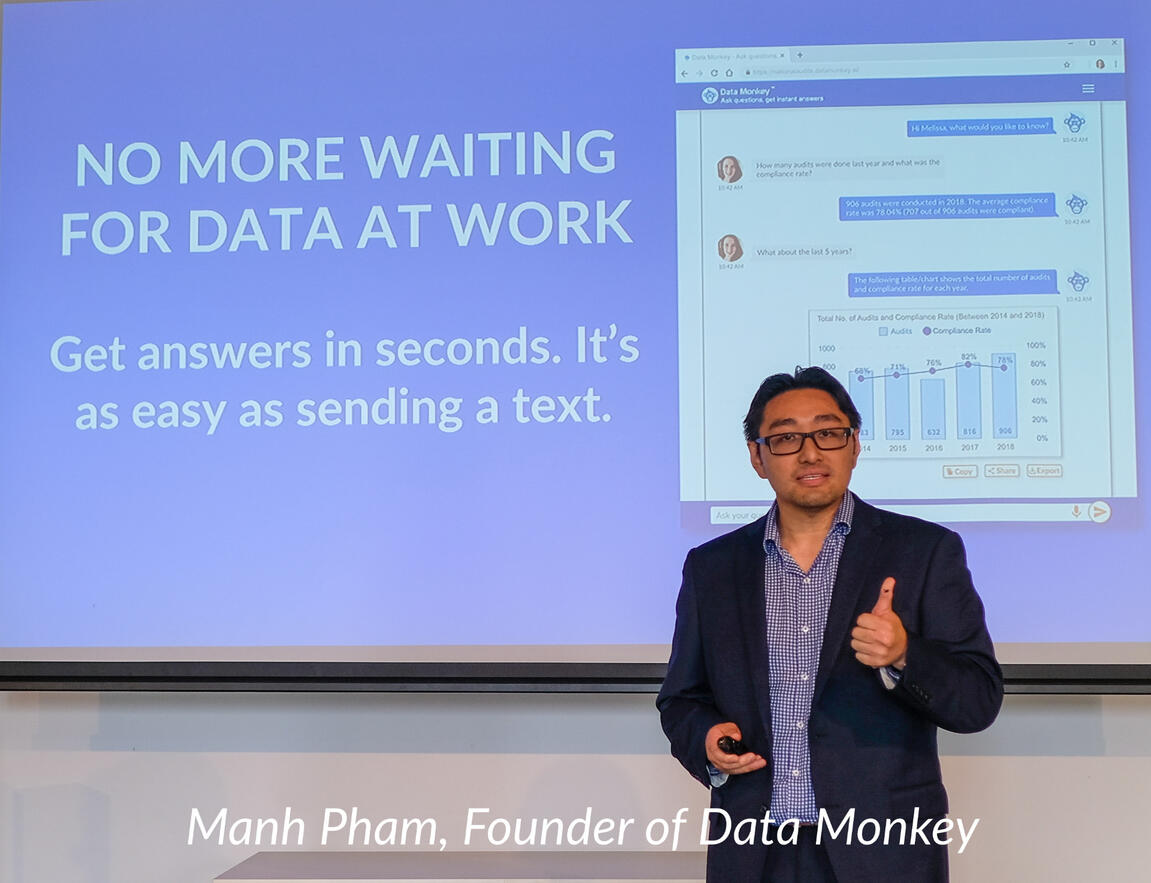 ...and why
Everyone feels the impacts of the big decisions that governments make every single day based on data – or lack thereof.

So Manh founded Data Monkey, driven by the vision to:
'Give all staff access to the data they need, when they need it – regardless of their skills or role within the organisation.'
Our Company
Data Monkey Solutions is an independent software vendor specialising in providing innovative and cost-effective business intelligence solutions tailored to Local, State and Federal Government.

Data Monkey, the AI assistant, is our flagship product that leverages off the specialist knowledge and experience staff have developed over a decade working with Governments and their data.

Data Monkey Solutions is supported by iAccelerate (one of the largest and most successful accelerator programs in NSW). This gives Data Monkey Solutions access to seed funding, international experts and advisors.

In March 2020, Data Monkey Solutions won a grant from the Federal Government that supports commercially viable startups creating innovative solutions that address compelling industry needs or market gaps.
Our Values
Our values guide our behaviour and every decision we make. We're sharing our values so customers and people joining our team understand what's important to us and what to expect.
We actually solve problems
Technology should be an enabler, not a disabler. We strive to make a real difference and quantify that impact by tracking key metrics.

Our products are loved by users
Our products help people do their job and save them time and money. We want people to actually want to use our products, not be forced to.

We provide 'Wow!' customer service
We want you to be left thinking 'Wow!' after every single interaction with us.

We keep it light
We work hard and get the job done. But that doesn't mean we don't enjoy a good laugh every now and then.

We take care of our people
A toxic workplace is our arch enemy. We want a workplace where:
Everyone is united and motivated by the same goal,There are plenty of opportunities for professional development, andEnough flexibility so your work style can match your lifestyle.

---
---
Contact Us
We can provide you with more information
and answer any questions you may have.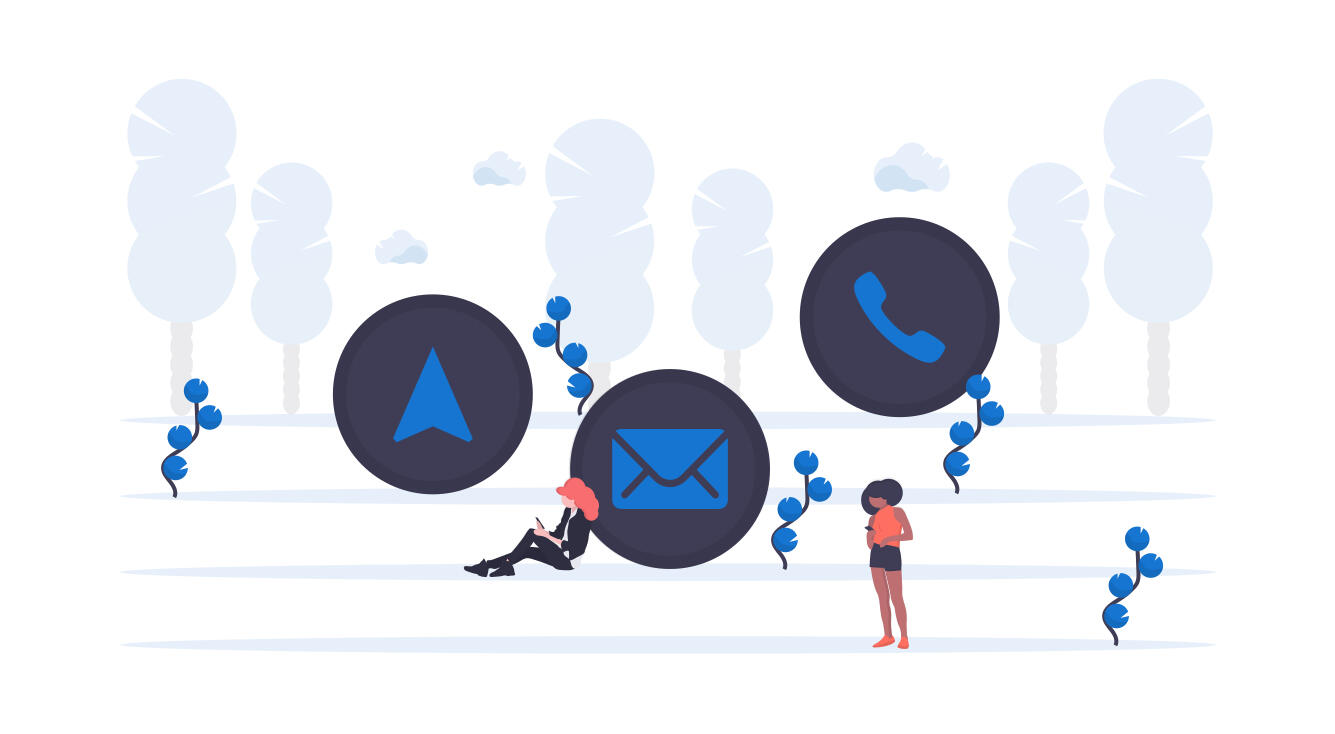 Send us a message
We promise to never SPAM you. We hate junk mail too!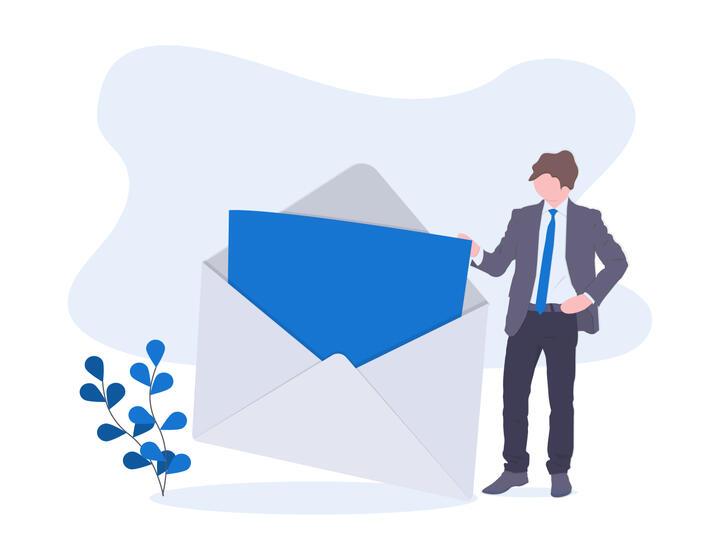 Email us
Your email won't be lost forever in an inbox abyss. We'll respond within two business days (usually a lot quicker).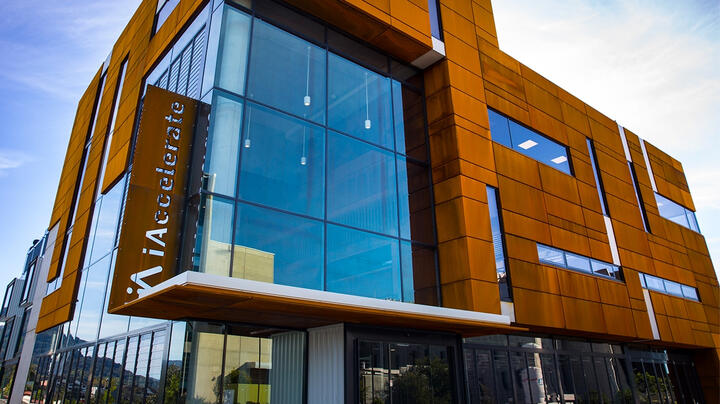 Address
Head Office
iAccelerate Centre (239)
Innovation Campus, Squires Way
North Wollongong, NSW 2500
AUSTRALIA

Regional Office
Port Macquarie, NSW 2446
AUSTRALIA
---
See Data Monkey in action with a 10 min demo
You'll be one step closer to never waiting for data at work ever again.
We promise to never SPAM you. We hate junk mail too!
---
---
Thanks for getting in touch!
We'll get back to you within 2 business days.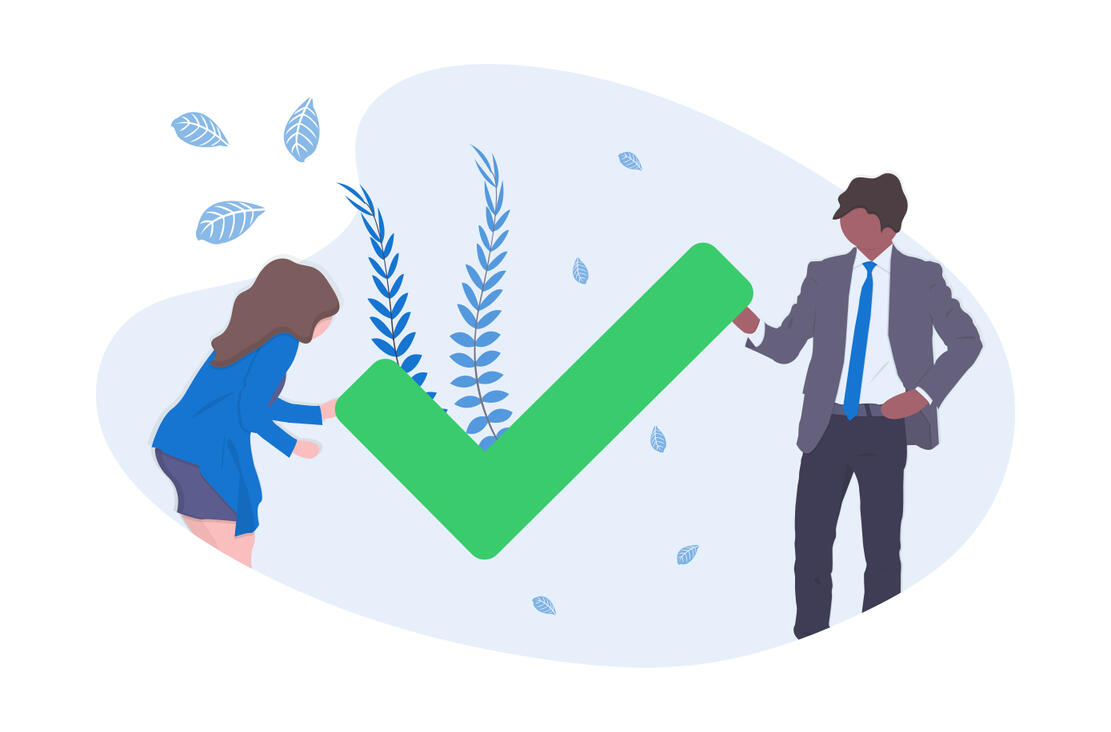 ---
---
Data Monkey Solutions Pty Ltd
Privacy Policy
Last updated June 7, 2020
INTRODUCTION
Data Monkey Solutions Pty Ltd ("we" or "us" or "our") respects the privacy of our users ("user" or "you"). This Privacy Policy explains how we collect, use, disclose, and safeguard your information when you visit our website https://datamonkey.ai, including any other media form, media channel, mobile website, or mobile application related or connected thereto (collectively, the "Site"). Please read this privacy policy carefully. If you do not agree with the terms of this privacy policy, please do not access the site.

We reserve the right to make changes to this Privacy Policy at any time and for any reason. We will alert you about any changes by updating the "Last Updated" date of this Privacy Policy. Any changes or modifications will be effective immediately upon posting the updated Privacy Policy on the Site, and you waive the right to receive specific notice of each such change or modification.

You are encouraged to periodically review this Privacy Policy to stay informed of updates. You will be deemed to have been made aware of, will be subject to, and will be deemed to have accepted the changes in any revised Privacy Policy by your continued use of the Site after the date such revised Privacy Policy is posted.
COLLECTION OF YOUR INFORMATION
We may collect information about you in a variety of ways. The information we may collect on the Site includes:

Personal Data
Personally identifiable information, such as your name, email address, organisation name, phone number and job role that you voluntarily give to us when you choose to participate in various activities related to the Site, such as completing Contact Us or Request Demo forms. You are under no obligation to provide us with personal information of any kind, however your refusal to do so may prevent you from using certain features of the Site.

Derivative Data
Information our servers automatically collect when you access the Site, such as your IP address, your browser type, your operating system, your access times, and the pages you have viewed when accessing the Site.

Mobile Device Data
Device information, such as your mobile device ID, model, and manufacturer, and information about the location of your device, if you access the Site from a mobile device.
USE OF YOUR INFORMATION
Having accurate information about you permits us to provide you with a smooth, efficient, and customized experience. Specifically, we may use information collected about you via the Site to:
Email or phone you regarding your request for contact or a demo.Deliver targeted advertising, newsletters, and other information regarding the Site to you.Compile anonymous statistical data and analysis for use internally or with third parties.Increase the efficiency and operation of the Site.Monitor and analyze usage and trends to improve your experience with the Site.Perform other business activities as needed.Assist law enforcement and respond to subpoenas.Prevent fraudulent transactions, monitor against theft, and protect against criminal activity.Request feedback and contact you - about your use of the Site.Resolve disputes and troubleshoot problems.Respond to product and customer service requests.
DISCLOSURE OF YOUR INFORMATION
We may share information we have collected about you in certain situations. Your information may be disclosed as follows:

By Law or to Protect Rights
If we believe the release of information about you is necessary to respond to legal process, to investigate or remedy potential violations of our policies, or to protect the rights, property, and safety of others, we may share your information as permitted or required by any applicable law, rule, or regulation.

Third-Party Service Providers
We may share your information with third parties that perform services for us or on our behalf, including payment processing, data analysis, email delivery, hosting services, customer service, and marketing assistance.

Other Third Parties
We may share your information with advertisers and investors for the purpose of conducting general business analysis. We may also share your information with such third parties for marketing purposes, as permitted by law.

Sale or Bankruptcy
If we reorganize or sell all or a portion of our assets, undergo a merger, or are acquired by another entity, we may transfer your information to the successor entity. If we go out of business or enter bankruptcy, your information would be an asset transferred or acquired by a third party. You acknowledge that such transfers may occur and that the transferee may decline honor commitments we made in this Privacy Policy.

We are not responsible for the actions of third parties with whom you share personal or sensitive data, and we have no authority to manage or control third-party solicitations. If you no longer wish to receive correspondence, emails or other communications from third parties, you are responsible for contacting the third party directly.
TRACKING TECHNOLOGIES
Cookies and Web Beacons
We may use cookies, web beacons, tracking pixels, and other tracking technologies on the Site to help customize the Site and improve your experience. When you access the Site, your personal information is not collected through the use of tracking technology. Most browsers are set to accept cookies by default. You can remove or reject cookies, but be aware that such action could affect the availability and functionality of the Site. You may not decline web beacons. However, they can be rendered ineffective by declining all cookies or by modifying your web browser's settings to notify you each time a cookie is tendered, permitting you to accept or decline cookies on an individual basis.
We may use cookies, web beacons, tracking pixels, and other tracking technologies on the Site to help customize the Site and improve your experience. For more information on how we use cookies, please refer to our Cookie Policy posted on the Site, which is incorporated into this Privacy Policy. By using the Site, you agree to be bound by our Cookie Policy.

Internet-Based Advertising
Additionally, we may use third-party software to implement email marketing campaigns, and manage other interactive marketing initiatives. This third-party software may use cookies or similar tracking technology to help manage and optimize your online experience with us.

Website Analytics
We may also partner with selected third-party vendors, such as Google Analytics and others, to allow tracking technologies and remarketing services on the Site through the use of first party cookies and third-party cookies, to, among other things, analyze and track users' use of the Site, determine the popularity of certain content and better understand online activity. By accessing the Site, you consent to the collection and use of your information by these third-party vendors. You are encouraged to review their privacy policy and contact them directly for responses to your questions. We do not transfer personal information to these third-party vendors. However, if you do not want any information to be collected and used by tracking technologies, you can visit the third-party vendor.

You should be aware that getting a new computer, installing a new browser, upgrading an existing browser, or erasing or otherwise altering your browser's cookies files may also clear certain opt-out cookies, plug-ins, or settings.
THIRD-PARTY WEBSITES
The Site may contain links to third-party websites and applications of interest, including external services, that are not affiliated with us. Once you have used these links to leave the Site, any information you provide to these third parties is not covered by this Privacy Policy, and we cannot guarantee the safety and privacy of your information. Before visiting and providing any information to any third-party websites, you should inform yourself of the privacy policies and practices (if any) of the third party responsible for that website, and should take those steps necessary to, in your discretion, protect the privacy of your information. We are not responsible for the content or privacy and security practices and policies of any third parties, including other sites, services or applications that may be linked to or from the Site [or our mobile application.
SECURITY OF YOUR INFORMATION
We use administrative, technical, and physical security measures to help protect your personal information. While we have taken reasonable steps to secure the personal information you provide to us, please be aware that despite our efforts, no security measures are perfect or impenetrable, and no method of data transmission can be guaranteed against any interception or other type of misuse. Any information disclosed online is vulnerable to interception and misuse by unauthorized parties. Therefore, we cannot guarantee complete security if you provide personal information.
POLICY FOR CHILDREN
We do not knowingly solicit information from or market to children under the age of 13. If you become aware of any data we have collected from children under age 13, please contact us using the contact information provided below in the Contact Us section of this Privacy Policy.
CONTROLS FOR DO-NOT-TRACK FEATURES
Most web browsers and some mobile operating systems include a Do-Not-Track ("DNT") feature or setting you can activate to signal your privacy preference not to have data about your online browsing activities monitored and collected. No uniform technology standard for recognizing and implementing DNT signals has been finalized. As such, we do not currently respond to DNT browser signals or any other mechanism that automatically communicates your choice not to be tracked online. If a standard for online tracking is adopted that we must follow in the future, we will inform you about that practice in a revised version of this Privacy Policy. Most web browsers and some mobile operating systems include a Do-Not-Track ("DNT") feature or setting you can activate to signal your privacy preference not to have data about your online browsing activities monitored and collected. If you set the DNT signal on your browser, we will respond to such DNT browser signals.
OPTIONS REGARDING YOUR INFORMATION
Emails and Communications
If you no longer wish to receive correspondence, emails, or other communications from us, you may opt-out by:
Contacting us using the contact information provided below in the Contact Us section of this Privacy Policy.If you no longer wish to receive correspondence, emails, or other communications from third parties, you are responsible for contacting the third party directly.
CONTACT US
If you have questions or comments about this Privacy Policy, please contact us via email at hello@datamonkey.ai or write to us at:

Data Monkey Solutions Pty Ltd
iAccelerate Centre (239)
Innovation Campus, Squires Way
North Wollongong, NSW 2500
AUSTRALIA
---
---
Data Monkey Solutions Pty Ltd
Website Terms and Conditions
Last updated June 7, 2020
AGREEMENT TO TERMS
These Terms and Conditions constitute a legally binding agreement made between you, whether personally or on behalf of an entity ("you") and Data Monkey Solutions Pty Ltd ("we," "us" or "our"), concerning your access to and use of the https://datamonkey.ai website as well as any other media form, media channel, mobile website or mobile application related, linked, or otherwise connected thereto (collectively, the "Site").

You agree that by accessing the Site, you have read, understood, and agree to be bound by all of these Terms and Conditions. If you do not agree with all of these Terms and Conditions, then you are expressly prohibited from using the Site and you must discontinue use immediately.
Supplemental terms and conditions or documents that may be posted on the Site from time to time are hereby expressly incorporated herein by reference. We reserve the right, in our sole discretion, to make changes or modifications to these Terms and Conditions at any time and for any reason.

We will alert you about any changes by updating the "Last updated" date of these Terms and Conditions, and you waive any right to receive specific notice of each such change.

It is your responsibility to periodically review these Terms and Conditions to stay informed of updates. You will be subject to, and will be deemed to have been made aware of and to have accepted, the changes in any revised Terms and Conditions by your continued use of the Site after the date such revised Terms and Conditions are posted.

The information provided on the Site is not intended for distribution to or use by any person or entity in any jurisdiction or country where such distribution or use would be contrary to law or regulation or which would subject us to any registration requirement within such jurisdiction or country.

Accordingly, those persons who choose to access the Site from other locations do so on their own initiative and are solely responsible for compliance with local laws, if and to the extent local laws are applicable.
INTELLECTUAL PROPERTY RIGHTS
Unless otherwise indicated, the Site is our proprietary property and all source code, databases, functionality, software, website designs, audio, video, text, photographs, and graphics on the Site (collectively, the "Content") and the trademarks, service marks, and logos contained therein (the "Marks") are owned or controlled by us or licensed to us, and are protected by copyright and trademark laws and various other intellectual property rights and unfair competition laws of Australia, foreign jurisdictions, and international conventions.

The Content and the Marks are provided on the Site "AS IS" for your information and personal use only. Except as expressly provided in these Terms and Conditions, no part of the Site and no Content or Marks may be copied, reproduced, aggregated, republished, uploaded, posted, publicly displayed, encoded, translated, transmitted, distributed, sold, licensed, or otherwise exploited for any commercial purpose whatsoever, without our express prior written permission.

Provided that you are eligible to use the Site, you are granted a limited license to access and use the Site and to download or print a copy of any portion of the Content to which you have properly gained access solely for your personal, non-commercial use. We reserve all rights not expressly granted to you in and to the Site, the Content and the Marks.
USER REPRESENTATIONS
By using the Site, you represent and warrant that:

(1) all information you submit will be true, accurate, current, and complete;

(2) you will maintain the accuracy of such information and promptly update such information as necessary;

(3) you have the legal capacity and you agree to comply with these Terms and Conditions;

(4) you will not access the Site through automated or non-human means, whether through a bot, script, or otherwise;

(5) you will not use the Site for any illegal or unauthorized purpose;

(6) your use of the Site will not violate any applicable law or regulation.

If you provide any information that is untrue, inaccurate, not current, or incomplete, we have the right to suspend or terminate your account and refuse any and all current or future use of the Site (or any portion thereof).
PROHIBITED ACTIVITIES
You may not access or use the Site for any purpose other than that for which we make the Site available. The Site may not be used in connection with any commercial endeavours except those that are specifically endorsed or approved by us.

As a user of the Site, you agree not to:

(1) systematically retrieve data or other content from the Site to create or compile, directly or indirectly, a collection, compilation, database, or directory without written permission from us.

(2) make any unauthorised use of the Site

(3) circumvent, disable, or otherwise interfere with security-related features of the Site, including features that prevent or restrict the use or copying of any Content or enforce limitations on the use of the Site and/or the Content contained therein.

(4) engage in unauthorised framing of or linking to the Site.

(5) trick, defraud, or mislead us, especially in any attempt to learn product or company information

(6) make improper use of our support services or submit false reports of abuse or misconduct.

(7) engage in any automated use of the system, such as using scripts to send comments or messages, or using any data mining, robots, or similar data gathering and extraction tools.

(8) interfere with, disrupt, or create an undue burden on the Site or the networks or services connected to the Site.

(9) attempt to impersonate another user or person

(10) use any information obtained from the Site in order to harass, abuse, or harm another person.

(11) use the Site as part of any effort to compete with us or otherwise use the Site and/or the Content for any revenue-generating endeavor or commercial enterprise.

(12) decipher, decompile, disassemble, or reverse engineer any of the software comprising or in any way making up a part of the Site.

(13) attempt to bypass any measures of the Site designed to prevent or restrict access to the Site, or any portion of the Site.

(14) harass, annoy, intimidate, or threaten any of our employees or agents engaged in providing any portion of the Site to you.

(15) delete the copyright or other proprietary rights notice from any Content.

(16) copy or adapt the Site's software, including but not limited to, HTML, JavaScript, or other code.

(17) upload or transmit (or attempt to upload or to transmit) viruses, Trojan horses, or other material, including excessive use of capital letters and spamming (continuous posting of repetitive text), that interferes with any party's uninterrupted use and enjoyment of the Site or modifies, impairs, disrupts, alters, or interferes with the use, features, functions, operation, or maintenance of the Site.

18) except as may be the result of standard search engine or Internet browser usage, use, launch, develop, or distribute any automated system, including without limitation, any spider, robot, cheat utility, scraper, or offline reader that accesses the Site, or using or launching any unauthorized script or other software.

(19) disparage, tarnish, or otherwise harm, in our opinion, us and/or the Site.

(20) use the Site in a manner inconsistent with any applicable laws or regulations.
SUBMISSIONS
You acknowledge and agree that any questions, comments, suggestions, ideas, feedback, or other information regarding the Site ("Submissions") provided by you to us are non-confidential and shall become our sole property. We shall own exclusive rights, including all intellectual property rights, and shall be entitled to the unrestricted use and dissemination of these Submissions for any lawful purpose, commercial or otherwise, without acknowledgment or compensation to you.

You hereby waive all moral rights to any such Submissions, and you hereby warrant that any such Submissions are original with you or that you have the right to submit such Submissions. You agree there shall be no recourse against us for any alleged or actual infringement or misappropriation of any proprietary right in your Submissions.
THIRD-PARTY WEBSITES AND CONTENT
The Site may contain (or you may be sent via the Site) links to other websites ("Third-Party Websites") as well as articles, photographs, text, graphics, pictures, designs, music, sound, video, information, applications, software, and other content or items belonging to or originating from third parties ("Third-Party Content").

Such Third-Party Websites and Third-Party Content are not investigated, monitored, or checked for accuracy, appropriateness, or completeness by us, and we are not responsible for any Third-Party Websites accessed through the Site or any Third-Party Content posted on, available through, or installed from the Site, including the content, accuracy, offensiveness, opinions, reliability, privacy practices, or other policies of or contained in the Third-Party Websites or the Third-Party Content.

Inclusion of, linking to, or permitting the use or installation of any Third-Party Websites or any Third-Party Content does not imply approval or endorsement thereof by us. If you decide to leave the Site and access the Third-Party Websites or to use or install any Third-Party Content, you do so at your own risk, and you should be aware these Terms and Conditions no longer govern.

You should review the applicable terms and policies, including privacy and data gathering practices, of any website to which you navigate from the Site or relating to any applications you use or install from the Site. Any purchases you make through Third-Party Websites will be through other websites and from other companies, and we take no responsibility whatsoever in relation to such purchases which are exclusively between you and the applicable third party.

You agree and acknowledge that we do not endorse the products or services offered on Third-Party Websites and you shall hold us harmless from any harm caused by your purchase of such products or services. Additionally, you shall hold us harmless from any losses sustained by you or harm caused to you relating to or resulting in any way from any Third-Party Content or any contact with Third-Party Websites.
SITE MANAGEMENT
We reserve the right, but not the obligation, to:

(1) monitor the Site for violations of these Terms and Conditions;

(2) take appropriate legal action against anyone who, in our sole discretion, violates the law or these Terms and Conditions, including without limitation, reporting such user to law enforcement authorities;

(3) in our sole discretion and without limitation, notice, or liability, to remove the site or portions of the Site;

(4) otherwise manage the Site in a manner designed to protect our rights and property and to facilitate the proper functioning of the Site.
PRIVACY POLICY
We care about data privacy and security. Please review our Privacy Policy posted on the Site. By using the Site, you agree to be bound by our Privacy Policy, which is incorporated into these Terms and Conditions.

If you access the Site from the European Union, Asia, or any other region of the world with laws or other requirements governing personal data collection, use, or disclosure that differ from applicable laws in Australia, then through your continued use of the Site, you are transferring your data to Australia, and you expressly consent to have your data transferred to and processed in Australia.
COPYRIGHT INFRINGEMENTS
We respect the intellectual property rights of others. If you believe that any material available on or through the Site infringes upon any copyright you own or control, please immediately notify us using the contact information provided below in the Contact Us section of this Terms and Conditions policy.
TERM AND TERMINATION
These Terms and Conditions shall remain in full force and effect while you use the Site.

WITHOUT LIMITING ANY OTHER PROVISION OF THESE TERMS AND CONDITIONS, WE RESERVE THE RIGHT TO, IN OUR SOLE DISCRETION AND WITHOUT NOTICE OR LIABILITY, DENY ACCESS TO AND USE OF THE SITE (INCLUDING BLOCKING CERTAIN IP ADDRESSES), TO ANY PERSON FOR ANY REASON OR FOR NO REASON, INCLUDING WITHOUT LIMITATION FOR BREACH OF ANY REPRESENTATION, WARRANTY, OR COVENANT CONTAINED IN THESE TERMS AND CONDITIONS OR OF ANY APPLICABLE LAW OR REGULATION. WE MAY TERMINATE YOUR USE OR PARTICIPATION IN THE SITE AT ANY TIME, WITHOUT WARNING, IN OUR SOLE DISCRETION.

In addition to terminating or suspending your use of the website, we reserve the right to take appropriate legal action.
MODIFICATIONS AND INTERRUPTIONS
We reserve the right to change, modify, or remove the contents of the Site at any time or for any reason at our sole discretion without notice. However, we have no obligation to update any information on our Site. We also reserve the right to modify or discontinue all or part of the Site without notice at any time.

We will not be liable to you or any third party for any modification, price change, suspension, or discontinuance of the Site.

We cannot guarantee the Site will be available at all times. We may experience hardware, software, or other problems or need to perform maintenance related to the Site, resulting in interruptions, delays, or errors.

We reserve the right to change, revise, update, suspend, discontinue, or otherwise modify the Site at any time or for any reason without notice to you. You agree that we have no liability whatsoever for any loss, damage, or inconvenience caused by your inability to access or use the Site during any downtime or discontinuance of the Site.

Nothing in these Terms and Conditions will be construed to obligate us to maintain and support the Site or to supply any corrections, updates, or releases in connection therewith.
GOVERNING LAW
These Terms and Conditions and your use of the Site are governed by and construed in accordance with the laws of New South Wales and Australia, without regard to its conflict of law principles.
CORRECTIONS
There may be information on the Site that contains typographical errors, inaccuracies, or omissions that may relate to the Site, including descriptions, pricing, availability, and various other information. We reserve the right to correct any errors, inaccuracies, or omissions and to change or update the information on the Site at any time, without prior notice.
DISCLAIMER
THE SITE IS PROVIDED ON AN AS-IS AND AS-AVAILABLE BASIS. YOU AGREE THAT YOUR USE OF THE SITE AND OUR SERVICES WILL BE AT YOUR SOLE RISK. TO THE FULLEST EXTENT PERMITTED BY LAW, WE DISCLAIM ALL WARRANTIES, EXPRESS OR IMPLIED, IN CONNECTION WITH THE SITE AND YOUR USE THEREOF, INCLUDING, WITHOUT LIMITATION, THE IMPLIED WARRANTIES OF MERCHANTABILITY, FITNESS FOR A PARTICULAR PURPOSE, AND NON-INFRINGEMENT. WE MAKE NO WARRANTIES OR REPRESENTATIONS ABOUT THE ACCURACY OR COMPLETENESS OF THE SITE'S CONTENT OR THE CONTENT OF ANY WEBSITES LINKED TO THE SITE AND WE WILL ASSUME NO LIABILITY OR RESPONSIBILITY FOR ANY:

(1) ERRORS, MISTAKES, OR INACCURACIES OF CONTENT AND MATERIALS,

(2) PERSONAL INJURY OR PROPERTY DAMAGE, OF ANY NATURE WHATSOEVER, RESULTING FROM YOUR ACCESS TO AND USE OF THE SITE,

(3) ANY UNAUTHORIZED ACCESS TO OR USE OF OUR SECURE SERVERS AND/OR ANY AND ALL PERSONAL INFORMATION AND/OR FINANCIAL INFORMATION STORED THEREIN,

(4) ANY INTERRUPTION OR CESSATION OF TRANSMISSION TO OR FROM THE SITE,

(5) ANY BUGS, VIRUSES, TROJAN HORSES, OR THE LIKE WHICH MAY BE TRANSMITTED TO OR THROUGH THE SITE BY ANY THIRD PARTY, AND/OR

(6) ANY ERRORS OR OMISSIONS IN ANY CONTENT AND MATERIALS OR FOR ANY LOSS OR DAMAGE OF ANY KIND INCURRED AS A RESULT OF THE USE OF ANY CONTENT POSTED, TRANSMITTED, OR OTHERWISE MADE AVAILABLE VIA THE SITE.

WE DO NOT WARRANT, ENDORSE, GUARANTEE, OR ASSUME RESPONSIBILITY FOR ANY PRODUCT OR SERVICE ADVERTISED OR OFFERED BY A THIRD PARTY THROUGH THE SITE, ANY HYPERLINKED WEBSITE, OR ANY WEBSITE OR MOBILE APPLICATION FEATURED IN ANY BANNER OR OTHER ADVERTISING, AND WE WILL NOT BE A PARTY TO OR IN ANY WAY BE RESPONSIBLE FOR MONITORING ANY TRANSACTION BETWEEN YOU AND ANY THIRD-PARTY PROVIDERS OF PRODUCTS OR SERVICES.

AS WITH THE PURCHASE OF A PRODUCT OR SERVICE THROUGH ANY MEDIUM OR IN ANY ENVIRONMENT, YOU SHOULD USE YOUR BEST JUDGEMENT AND EXERCISE CAUTION WHERE APPROPRIATE.
LIMITATIONS OF LIABILITY
IN NO EVENT WILL WE OR OUR DIRECTORS, EMPLOYEES, OR AGENTS BE LIABLE TO YOU OR ANY THIRD PARTY FOR ANY DIRECT, INDIRECT, CONSEQUENTIAL, EXEMPLARY, INCIDENTAL, SPECIAL, OR PUNITIVE DAMAGES, INCLUDING LOST PROFIT, LOST REVENUE, LOSS OF DATA, OR OTHER DAMAGES ARISING FROM YOUR USE OF THE SITE, EVEN IF WE HAVE BEEN ADVISED OF THE POSSIBILITY OF SUCH DAMAGES.
INDEMNIFICATION
You agree to defend, indemnify, and hold us harmless, including our subsidiaries, affiliates, and all of our respective officers, agents, partners, and employees, from and against any loss, damage, liability, claim, or demand, including reasonable legal fees and expenses, made by any third party due to or arising out of:

(1) use of the Site;

(2) breach of these Terms and Conditions;

(3) any breach of your representations and warranties set forth in these Terms and Conditions;

(4) your violation of the rights of a third party, including but not limited to intellectual property rights; or

(5) any overt harmful act toward any other user of the Site with whom you connected via the Site.

Notwithstanding the foregoing, we reserve the right, at your expense, to assume the exclusive defense and control of any matter for which you are required to indemnify us, and you agree to cooperate, at your expense, with our defense of such claims. We will use reasonable efforts to notify you of any such claim, action, or proceeding which is subject to this indemnification upon becoming aware of it.
USER DATA
We will maintain certain data that you transmit to the Site for the purpose of managing the Site, as well as data relating to your use of the Site. Although we perform regular routine backups of data, you are solely responsible for all data that you transmit or that relates to any activity you have undertaken using the Site.
ELECTRONIC COMMUNICATIONS, TRANSACTIONS, AND SIGNATURES
Visiting the Site, sending us emails, and completing online forms constitute electronic communications. You consent to receive electronic communications, and you agree that all agreements, notices, disclosures, and other communications we provide to you electronically, via email and on the Site, satisfy any legal requirement that such communication be in writing.

YOU HEREBY AGREE TO THE USE OF ELECTRONIC SIGNATURES AND RECORDS, AND TO ELECTRONIC DELIVERY OF NOTICES, POLICIES, AND RECORDS OF TRANSACTIONS INITIATED OR COMPLETED BY US OR VIA THE SITE.

You hereby waive any rights or requirements under any statutes, regulations, rules, ordinances, or other laws in any jurisdiction which require an original signature or delivery or retention of non-electronic records, or to payments or the granting of credits by any means other than electronic means.
MISCELLANEOUS
These Terms and Conditions and any policies or operating rules posted by us on the Site constitute the entire agreement and understanding between you and us. Our failure to exercise or enforce any right or provision of these Terms and Conditions shall not operate as a waiver of such right or provision.

These Terms and Conditions operate to the fullest extent permissible by law. We may assign any or all of our rights and obligations to others at any time. We shall not be responsible or liable for any loss, damage, delay, or failure to act caused by any cause beyond our reasonable control.

If any provision or part of a provision of these Terms and Conditions is determined to be unlawful, void, or unenforceable, that provision or part of the provision is deemed severable from these Terms and Conditions and does not affect the validity and enforceability of any remaining provisions.

There is no joint venture, partnership, employment or agency relationship created between you and us as a result of these Terms and Conditions or use of the Site. You agree that these Terms and Conditions will not be construed against us by virtue of having drafted them.

You hereby waive any and all defenses you may have based on the electronic form of these Terms and Conditions and the lack of signing by the parties hereto to execute these Terms and Conditions.
CONTACT US
In order to resolve a complaint regarding the Site or to receive further information regarding use of the Site, please email us at hello@datamonkey.ai or write to us at:

Data Monkey Solutions Pty Ltd
iAccelerate Centre (239)
Innovation Campus, Squires Way
North Wollongong, NSW 2500
AUSTRALIA
---